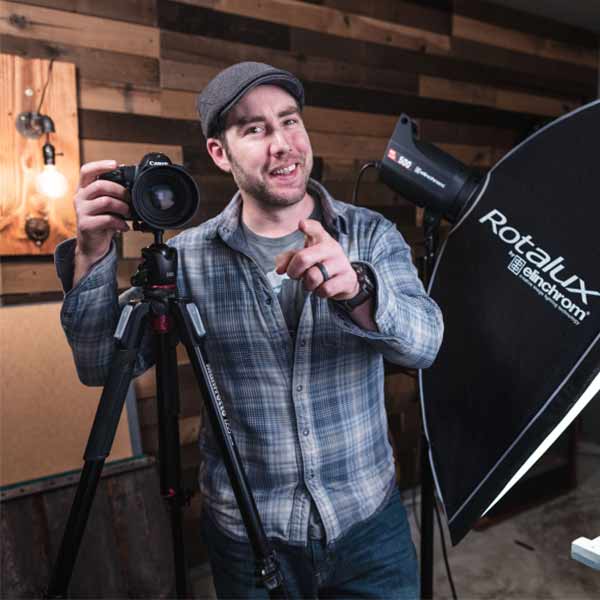 Skyler Burt is an editorial and commercial food photographer, blogger, and educator. You can find him most of the time offering up yummy food photography and lighting tutorials on his YouTube channel, We Eat Together.
Telling stories with a camera and food has been his two main passion for most of his life. During an 8 year stint as a lecturer in advanced studio lighting and food photography, his love for education grew. However, he traded in his academic job, to go full time freelance and he work closely with chefs, resorts, magazines and advertising agencies around the world.
Based out of Los Padres National Forest above Los Angeles, when he's not crafting some delicious images from his home studio, he's out hiking the mountains and playing with his two young kids.